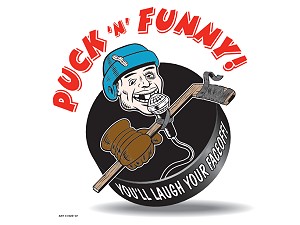 Submitted by:
Tanya Powell |
Stand Up for Hockey!
High Schticking That'll
Leave You in Stitches!
Sat. November 5, 2016
Elbert Chartrand Friendship Centre

6:30 pm Doors Open / Cocktails
7:15 pm Evening Program
8:15 pm Comedy Show
Tickets $50
Table of 8 $320
Tickets available at:
Star & Times,
Atkinson Sports Excellence
Swan Valley Insurance (Co-op Location)
Appetizers included with ticket price.
Raffles
Get On-Side!
Our Goal is to Support Local Hockey and Have Lots of Laughs!
Remember, this is not just a fundraiser; it is truly a community effort to help sustain a valuable organization! Aside from the obvious employment of locals and the recreational and entertainment value for those that do enjoy the sport, there are tens of thousands of dollars spent in our community through retail, hotel, restaurants, etc. by the Stamps as well as visiting hockey teams.