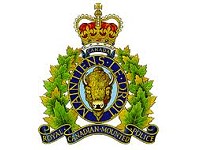 RCMP Media Release |
On September 19, 2016, at approximately 9:00 am, the RCMP Emergency Response Team, RCMP Major Crime Unit and Swan River RCMP executed a search warrant at a residence in Swan River, Manitoba. The search warrant was related to firearms.
A firearm, ammunition and knives were seized.
Marvin David Flett, 51, of Swan River was arrested, as was an 18-year-old male. Flett is remanded in custody and is charged with Possess Firearm Contrary to Prohibition Order, Possess Ammunition Contrary to Prohibition Order, Unauthorized Possession of a Firearm, Knowledge of Unauthorized Possession of a Firearm and Failure to Comply with Probation Order. The second male was released without charge.
While police arrived to execute the search warrant, nearby Heyes School was locked down for approximately 45 minutes. This was a precautionary measure. Police did not feel the school was in danger.
The investigation is ongoing and an update will be provided when the investigation allows. Police are not concerned for public safety.