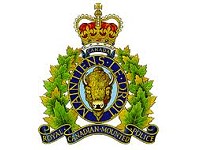 RCMP Media Release |
Early on the morning of September 10, 2016, the Swan River RCMP received the report of a missing 17 year old male who had not returned for his curfew the previous evening.
Vernon SUTHERLAND was last seen around 8:00 pm on September 9 in Swan River. Vernon is described as aboriginal, approximately 6′ 2", 210 lbs, with fuzzy black hair. He was last seen wearing jeans and a dark hoodie.
Our investigation has revealed that Vernon has ties to The Pas and Camperville, but could be in other areas as well. Officers have exhausted all avenues of investigation and are asking for the public's assistance.
Anyone who may have seen Vernon or has information on his whereabouts is asked to call the Swan River RCMP or their police of jurisdiction.