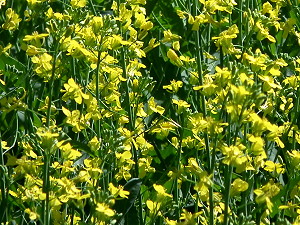 Northwest Region Crop Report Prepared by: Manitoba Agriculture, Food and Rural Development July 25, 2016 |
Northwest Region
Thunderstorm activity throughout most of the Northwest Region over the past week resulted in variable rainfall amounts.
Reported rainfall amounts ranged from 10 to 24 mm in the Roblin area to 10 mm in The Pas and 25 to more than 35 mm in the Swan Valley. Some crop lodging due to rain and/or wind is evident throughout the entire region. Soil moisture conditions are variable, ranging from adequate in most areas to excessive in some parts of the Swan Valley, The Pas and south of Ste Rose. Crops in these areas are showing the effects of excessive moisture with yellowing and crop loss in low lying areas.
In general, most field crops throughout the region continue to advance nicely and are in relatively good condition. With regards to crop stage of growth, fall rye and winter wheat crops are in the dough stage. The perennial ryegrass harvest has begun. Most spring wheat is in the milk to dough stage with some color change. Canola continues to develop rapidly. Approximately 40% percent of the canola is flowering and 60% is podded. Field peas are also advancing quickly. Reports indicate that about 25% of the field peas are blooming and 75% are podded. The majority of the soybeans are in the R1 to R3 stage of growth.
Aster yellows are reported in canola in the Swan Valley; low levels are reported to date. Due to wet field conditions at The Pas, some aerial fungicide applications have been made. Reports of disease and insect activity are minimal but producers continue to monitor crops closely for the presence of any pest activity.
Significant and frequent rains still pose challenges to first cut haying operations. Cereals for silage or greenfeed will be cut soon. Pastures remain in good to excellent condition.