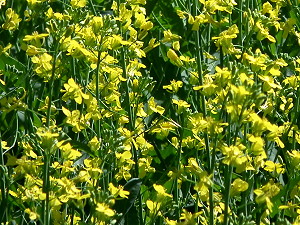 Northwest Region Crop Report Prepared by: Manitoba Agriculture, Food and Rural Development July 18, 2016 |
Northwest Region
There continued to be rain and thunderstorm activity throughout most of the Northwest Region over the past week with variation in total rainfall amounts.
Reported rainfall amounts ranged from as little as 0 to 6 mm in the Roblin area to over 40 mm in The Pas. Some crop lodging due to rain and/or wind is reported in the Roblin area. Soil conditions throughout the region are also variable ranging from adequate in most parts to excessive in some parts of the Swan Valley, The Pas and south of Ste Rose. Some crops in these areas are showing effects of excess moisture with yellowing and crop loss in low areas.
Most field crops throughout the region continue to advance nicely and are in relatively good condition, with the exception of those crops in localized areas continuing to struggle in wet conditions. With regards to crop stage of growth, fall rye and winter wheat crops are beginning to change color. Most spring wheat is in the milk to dough stage. Canola continues to develop rapidly. Approximately 60% of the canola is flowering and 40% is podded. Field peas are also advancing quickly. Reports indicate about 30% of the field peas are blooming and 70% are podded. The majority of the soybeans are in the R1 to R2 stage of growth.
Reports of insect activity and disease continue to be minimal.
After continued rains for the past several weeks on cut hay fields, hay has finally been baled as second cut is growing rapidly. Hay quality and baled moisture content will be of concern. With drier conditions and forecasted better weather, cutting of hay fields has resumed. Some fields are still saturated so will require additional time to dry for hay to be baled. Some producers are choosing to do round bale silage. Pastures are healthy and are producing well.