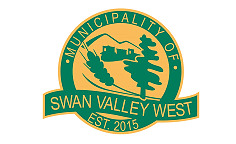 Swan Valley West Media Release |
The Municipality of Swan Valley West has filed a statement of claim against Bill Gade & Stillwater Broadcasting Limited. The following statement is being released on behalf of the municipality;
Mr. Gade has said many untrue things about council members, municipal staff, and persons who have done work for the municipality. These dishonest statements and comments are unfair, inappropriate, and defamatory. The statements are crafted and designed to cause harm to the reputations of good and honest people. The statements have also been very destructive to the families and relationships of those who have been the focus of Mr. Gade's disparaging comments. These are people who are trying to do their best to provide municipal services and make the municipality a better place in which to live and work.
The Members of Council felt it was their responsibility to protect the municipal staff, protect people who were performing works for the municipality, protect members of council and stop the dissemination of things that were simply Not True. In order to restore the integrity of all those hurt by the inaccurate and unfair comments and restore the management/operations of the municipality, which has been damaged by the malicious comments, Council determined some action had to be taken.
The harmful remarks and the destruction they are causing could not be allowed to continue. In order to be fair to Mr. Gade, Council requested that he stop broadcasting his inappropriate remarks in a letter. He made a conscious decision not to do so. We respect Mr. Gade's right to fair comment and criticism of Municipal Council, employees and others. However, that fair comment and criticism crosses a line where it imputes/implies (without any basis in truth) illegal and dishonest conduct of Council, employees and individuals working with the Municipality,
Specific details are available in the statement of claim. A copy may be obtained through the Registrar's Office, Court of Queen's Bench.