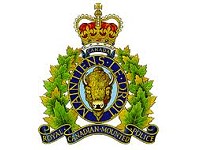 RCMP Media Release |
On July 8, 2016, at approximately 5:30 pm, officers from the Swan River RCMP attended a location just south of Kenville, in response to a single ATV rollover.
Investigators arrived at the scene where an ATV was located near the residence of the driver. The ATV appeared to have flipped after entering a ditch.
A 75 year old male from RM of Swan River was pronounced deceased at the scene. The investigation has confirmed that no one else was on the ATV at the time of the collision.
Officers continue to investigate. No further details will be released.