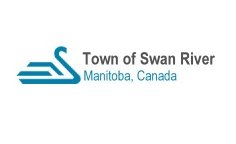 The Council of the Town of Swan River met on Tuesday, June 21st, 2016 at 7:30 pm in the Town Council Chambers with Mayor McKenzie presiding and Councillors Moriaux, Friesen, Whyte, Jacobson, Delaurier and Sakal present.  

1.  Call to order
2.  Adoption of Agenda
Resolution No: 2016.333
Moved By: David Moriaux
Seconded By: Lance Jacobson
RESOLVED that the Agenda for the June 21st, 2016 regular meeting of Council be received.
Carried
3.  Adoption of Minutes
Resolution No: 2016.334
Moved By: Jason Delaurier
Seconded By: David Moriaux
RESOLVED that the minutes of the June 7th, 2016 regular meeting of Council be adopted as received.
Carried
4.  Delegations and Hearings
4.1 Delegation: SV Food Bank – Jake Warkentin
Jake Warkentin and Albert Quon attended the Council meeting to provide information about the Swan Valley Food Bank.  The Food Bank receives donations of food and money and with the help of 20 regular volunteers they provide an average of 53 clients per week with food. They also filled 535 single and 797 family hampers this past year.  The Swan Valley Food Bank's motto is "So that no one goes hungry".  They are particularly concerned that children, though no fault of their own, do not go hungry and receive the nourishment they need.  The Food Bank is greatly appreciative of the community support they receive. 
4.2 Delegation: Work Crew – Jack Dyck
Jack Dyck, Career Development Consultant for the Swan River Recreation Work Crew, attended the Council meeting to provide information about the Work Crew Program.   The Work Crew began approximately 16 years ago.  The intent of the program is to develop on-job skills for participants who may not have made the transition from government programs to self-sustaining employment.  The Town of Swan River has been the contract holder for the entire lifetime of the program.  Warren Houle is the current Work Crew Supervisor who is responsible to not only direct participants to the work sites but also to act as a mentor, guiding and teaching the value of work and a job well done. The program assists up to 12 participants/year and the goal is that 60% attain self-sustaining employment and/or some form of skill training. The secondary goal of the program is to enhance the public areas of the Town of Swan River as a tool to meet the primary goals of the program.
5.  Correspondence
5.1 James Wells Robson – First Reeve
6.  New Business
6.1 New Street Lights – MB Hydro agreement
Resolution No: 2016.335
Moved By: Jason Sakal
Seconded By: Phylis Friesen
BE IT RESOLVED that Manitoba Hydro install street lights on the following streets:
1. Swan River Drive
2. 13th Avenue South
3. 3rd Street South
in the amount of $16,636.45, with an additional yearly cost of $51.09/month as per agreement #20092751.
Carried
6.2 HBRA summer board meeting July 12th
Resolution No: 2016.336
Moved By: Duane Whyte
Seconded By: Phylis Friesen
RESOLVED that Councillors Delaurier, Jacobson and Sakal and Mayor McKenzie be authorized to attend the HBRA summer board meeting being held in Swan River on July 12, 2016.
Carried
7.  Reports
7.1 Superintendent of Works Report
Resolution No: 2016.337
Moved By: Duane Whyte
Seconded By: Jason Sakal
RESOLVED that the Superintendent of Works report be received.
Carried
7.2 RRWC Report
Resolution No: 2016.338
Moved By: Duane Whyte
Seconded By: Phylis Friesen
RESOLVED that Natare be hired to replace the pool liner at the SVCU Aquatic Centre.
Carried
7.3 Administration Meeting Minutes
7.4 Council Member Reports
8.  By-Laws
8.1 By-Law No. 14/2016 to close a public thoroughfare
Resolution No: 2016.339
Moved By: Duane Whyte
Seconded By: Phylis Friesen
RESOLVED that By-Law No. 14/2016 being a by-law of the Town of Swan River to close a public thoroughfare described as all that portion of Public Thoroughfare, Plan No. 1156 DLTO contained within the limits of Parcel A on a Plan of Public Thoroughfare to be Closed of part of the NE ¼ 20-36-27 WPM, prepared by Bayne Bruce Balchen, Manitoba Land Surveyor, of the City of Dauphin, and assigned Deposit No. 251/2016 WLTO. That Parcel A to be transferred to Kevin Ray Fisher and Dessiree Calla Fisher and consolidated with title to the Nly 124 feet of the Sly 263.5 feet of Block 55 Plan 913 DLTO.
be read a first time.
Carried
9.  Other Resolutions
9.1 To approve accounts
Resolution No: 2016.340
Moved By: Duane Whyte
Seconded By: Jason Sakal
RESOLVED that the accounts as follows be hereby approved for payment:
(1) General Accounts from Cheque No.18880 to No.18983 for a total of $179,974.13.
(2) Payroll Account from Cheque No. 3794 to No. 3801 for a total of $110,095.14.                   
Carried
9.2 to hire Lifeguard/Instructor
Resolution No: 2016.341
Moved By: Lance Jacobson
Seconded By: Jason Delaurier
RESOLVED that Kirstin Formo be hired as a part-time Lifeguard/Instructor for the SVCU Aquatic Centre effective June 21st, 2016.
Carried
9.3 to purchase half ton truck
Resolution No: 2016.342
Moved By: Lance Jacobson
Seconded By: Jason Delaurier
RESOLVED that a 2011 Chevy Silverado half ton truck be purchased from Redline Chrysler  in the amount of $17,900.00 plus taxes.
FURTHER BE IT RESOLVED that this vehicle will be inspected by the Town's mechanics and deemed satisfactory before the purchase.
Carried
9.4 Add invoices to taxes
Resolution No: 2016.343
Moved By: Jason Delaurier
Seconded By: David Moriaux
RESOLVED that the following offence notices be added to taxes:
Roll # 146700.000 – Offence #35   
Roll # 223400.000 – Offence #34  
Carried
9.5 To receive the SV Planning District 2015 audited financial statements
Resolution No: 2016.344
Moved By: Lance Jacobson
Seconded By: Jason Delaurier
RESOLVED that the Swan Valley Planning District 2015 Audited Financial Statements be received.
Carried
9.6 To hire Deck Supervisor
Resolution No: 2016.345
Moved By: David Moriaux
Seconded By: Lance Jacobson
RESOLVED that Madison Daviduik be hired as Deck Supervisor for a one-year term effective July 8th, 2016.
Carried
9.7 to approve the amended Financial Statement for the year ended December 31, 2015
Resolution No: 2016.346
Moved By: David Moriaux
Seconded By: Lance Jacobson
RESOLVED that the amended Financial Statements for the year ended December 31st, 2015 be adopted as received.
Carried
9.8 To receive the 2015 SV RISE audited financial statements
Resolution No: 2016.347
Moved By: David Moriaux
Seconded By: Lance Jacobson
RESOLVED that the 2015 Swan Valley RISE audited Financial Statements be received.
Carried
9.9 Splash Park land
Resolution No: 2016.348
Moved By: Jason Delaurier
Seconded By: David Moriaux
WHEREAS a grassroots committee of dedicated community volunteers has formed with the purpose of creating an outdoor splash park in the Town of Swan River;
AND WHEREAS this committee has requested that the Town appoint a councillor to sit on the Swan Valley Splash Park (SVSP) Committee and that the Town consider granting to the SVSP Committee permission to construct an outdoor splash park at the site of the former Kinsman Pool;
AND WHEREAS the Town of Swan River appreciates the efforts shown by SVSP Committee, the Town of Swan River has invested millions of dollars in capital funding towards recreation amenities in the last decade, including arena upgrades, the west end soccer pitches and baseball diamond, the skate park, the indoor aquatic centre among many other items, with no further capital funding for new recreation amenities being outlined in the Towns capital plan in the foreseeable future;
THEREFORE BE IT RESOLVED that the Town of Swan River support in principal the commendable efforts of the SVSP Committee;
AND BE IT FURTHER RESOLVED that the Town of Swan River will be making no contribution to capital funding for the proposed splash park facility;
AND BE IT FURTHER RESOLVED that the Town of Swan River supports the proposed splash park being located at the site of the former Kinsmen pool and should the splash park project proceed, the Town will allow the SVSP committee to construct the splash park on the site of the former Kinsman pool;
AND BE IT FURTHER RESOLVED that the SVSP Committee shall furnish a detailed report outlining estimated yearly operating costs of the proposed splash park for scrutiny by the Town's recreation staff.  Said report shall be provided prior to the issuance of any construction tenders or contracts or any works are performed on the site;
AND BE IT FURTHER RESOLVED that the SVSP committee seek out and develop an agreement for funding assistance with the yearly operating costs with willing partner(s) and community groups prior to the issuance of any construction tenders or contracts or any works are performed on the site.   The Town of Swan River shall be consulted on the details of any funding agreements;
AND BE IT FURTHER RESOLVED that the Town of Swan River shall appoint one member of council and one member of the Recreation Department staff to attend SVSP committee meetings in a liaison capacity.
Carried
9.10 to replace arena ice plant compressor
Resolution No: 2016.349
Moved By: Duane Whyte
Seconded By: Jason Sakal
RESOLVED that Swan Pas be hired to replace the ice plant compressor at the Centennial Arena.
Carried
9.11 to approve SVCU Aquatic Centre Membership Freeze Policy
Resolution No: 2016.350
Moved By: Duane Whyte
Seconded By: Jason Sakal
RESOLVED that the Swan Valley Credit Union Aquatic Centre Membership Freeze Policy be approved.
Carried
9.12 to authorize the submission of Canada 150 Community Infrastructure Program Grant applications
Resolution No: 2016.351
Moved By: Duane Whyte
Seconded By: Jason Sakal
RESOLVED that the Town is in support of the 4 applications that are listed below to the Canada 150 Community Infrastructure Program;
AND FURTHER BE IT RESOLVED if the applications are approved the Town will provide the applicable funding:
1) 6th Avenue Lift Station Upgrade
2) Rehabilitation of pool walls and liner
3) Veterans Community Hall renovations
4) Currie Road Development
Carried
10.  In Camera
Resolution No: 2016.352
Moved By: Duane Whyte
Seconded By: Phylis Friesen
RESOLVED that, pursuant to Section 152(3) of the Municipal Act, Council go into Committee and close the meeting to the public.
Carried
11.  Out of Camera
Resolution No: 2016.353
Moved By: Duane Whyte
Seconded By: Phylis Friesen
RESOLVED that pursuant to Sections 152(4) of the Municipal Act this meeting be reopened to the public.
Carried
12.  Adjournment
Resolution No: 2016.354
Moved By: Phylis Friesen
Seconded By: Jason Sakal
RESOLVED that this regular Meeting of Council now adjourn.
Carried