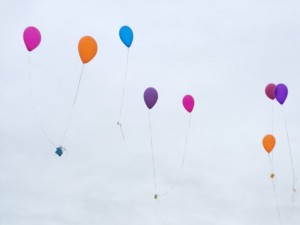 Submitted by:
Shasta Scott |
The Compassionate Friends group in Swan River hosted our annual balloon release Sunday, June 26, 2016 at the Legion Park.

Click any picture for a larger version.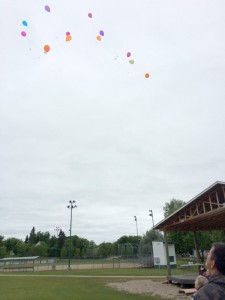 It was a nice event with some new people attending this year to share in the celebration of our children.
Thank you to all that attended and to everyone that helped out.
The Compassionate Friends is an international, non-profit, non-denominational, self-help organization, offering friendship, understanding, grief education and hope for the future to all families that have experienced the death of a child at any age, from any cause.