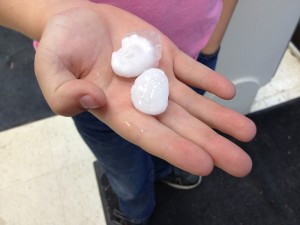 ValleyBiz Story |
A hail storm moved through Swan River on the afternoon of Saturday, June 25, 2016.
The driving rain and large hail had people scrambling for cover, moving their vehicles indoors and even sandbagging on main street.
Click any picture for a larger version.
The following pictures were submitted by Christine Maycher who took the pictures in Swan River.