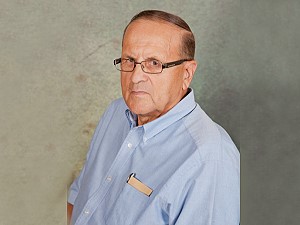 Submitted Story |
Harry Showdra of Swan River has been named Board Chair of Prairie Mountain Health (PMH).
Showdra has an extensive background in municipal affairs, having worked as a Municipal Secretary-Treasurer and the Municipal Administrator.
He is retired from his position as Chief Administrative Officer for the Town of Swan River, a job he held for over 38 years. Showdra has always been an active member of his community having been a Town Councilor, a member of the Swan River Valley Agricultural Society, Swan River Chamber of Commerce and Swan River Economic Development Committee. He was a member of the former Parkland Regional Health Authority board from 2009-2012 and is interested in the delivery of the best possible health care for the region and the province.
Showdra served previously as Vice-Chair of the Board and succeeds Marg MacDonald, formerly of Brandon. MacDonald stepped down in early 2016 and has since relocated out of province.
"The Board of Directors wishes to sincerely thank Marg MacDonald for her dedication and commitment to health care and health governance within the Prairie Mountain Health region, " Showdra stated. "Her expertise, guidance and leadership will be missed. We were very fortunate to have someone with Marg's experience to oversee our Board during exciting new times—including the formation of a new RHA, enhanced governance model and structure, the formation of Local Health Involvement Groups and the release of a new Strategic Health Plan (2016-2021)."
MacDonald was the first Chairperson appointed to over-see the Board of Directors of Prairie Mountain Health when the region was created with the June 2012 mergers of Assiniboine, Brandon and Parkland Regional Health Authorities. She was first appointed to the Brandon RHA Board in April 2006 and was reappointed in 2009 at which time she was also named as the Board Chair.