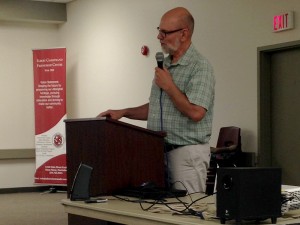 Submitted by:
Jen Patterson |
On June 9, 2016, the Swan Valley Inter-Agency and Swan Valley Communities That Care hosted their Annual General Meetings at the Elbert Chartrand Friendship Center.

Click any picture for a larger version.
Representatives from the Brandon Community Mobilization group made a presentation during the lunch hour.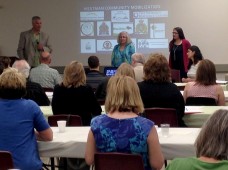 Thanks to the Committee for the Elimination of Sexual Abuse, Swan Valley Communities That Care and Prairie Mountain Health for co-sponsoring this event and to the over 65 community members who attended throughout the day.