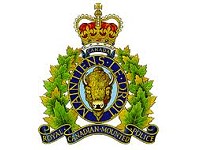 RCMP Media Release |
At approximately 5 p.m. on Monday, June 13, 2016, Swan River RCMP were called to the corner of 9th Ave North and 1st Street North where a female pedestrian appeared to have been struck by a vehicle.
Initial investigation reveals that a 17-year-old female driver, and lone occupant of the vehicle, stopped at a stop sign and then proceeded to turn when she struck an 82 year old woman who was crossing the street. The 82 year old woman, from Swan River, was transported to hospital where she was pronounced deceased. The driver, also from Swan River, sustained no injuries.
Alcohol does not appear to be a factor. A traffic analyst is assisting in the investigation.