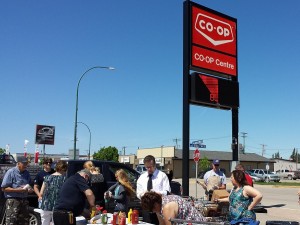 Submitted by:
Tammy Zaretsky-Denischuk
The Swan Valley Co-Op Parking Lot was buzzing Friday, June 10, 2016 as the Co-Op and the Parents and Students of the SVRSS 2016 Graduating Class teamed together to host their "Smokie on a Bun Luncheon"!
Click any picture for a larger version.
The luncheon took place from 11:00 am to 1:30 am and the tables were full as people visited and enjoyed their hot off the grill smokies, drinks and of course cookies to satisfy their sweet tooth!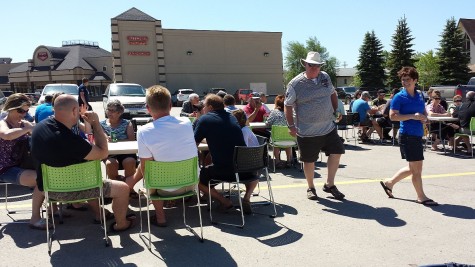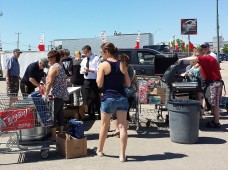 Proceeds from this very successful community event, will be used to support the Graduates' ceremony, banquet and Safe Grad Celebration!