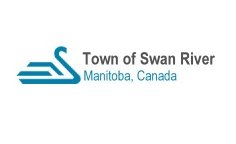 The Council of the Town of Swan River met on Tuesday, May 3rd, 2016 at 7:30 pm in the Town Council Chambers with Mayor McKenzie presiding and Councillors Moriaux, Friesen, Whyte, Jacobson and Sakal present.  Councillor Delaurier was absent with permission.
1.  Call to order
2.  Adoption of Agenda
Resolution No: 2016.242
Moved By: David Moriaux
Seconded By: Lance Jacobson
RESOLVED that the Agenda for the May 3rd, 2016 regular meeting of Council be received.
Carried
3.  Adoption of Minutes
Resolution No: 2016.243
Moved By: Lance Jacobson
Seconded By: David Moriaux
RESOLVED that the minutes of the April 20th, 2016 regular meeting and the April 23rd, 2016 special meeting of Council be adopted as received.
Carried
4.  Delegations and Hearings
4.1 Delegation: Murray Mullin re: 2018 Canadian Mixed Curling Championship
Murray Mullin is the Chair of the bid committee for the Curl Canada 2018 Canadian Mixed Curling Championship.  The 10 day event will be held in November 2017 in the chosen community. There will be 48 athletes participating plus officials.  The committee has submitted the letter of intent to host the event in Swan River and the bid proposal has to be submitted by June 30th, 2016.  The committee asked the Town of Swan River to provide a letter of support. 
4.2 Delegation: SR Fire Department – Quarterly Report
Chief Fedorchuk was not present because the department had to attend to a grass fire.
5.  Correspondence
5.1 Swan Valley West re: 2016 Shared Services
6.  New Business
6.1 2016 Parkland District Meeting
Resolution No: 2016.244
RESOLVED that Council and the CAO be authorized to attend the 2016 Parkland District Meeting being held in Winnipegosis, MB on June 9, 2016.
Carried
6.2 Cemetery Policy
Resolution No: 2016.245
Moved By: Lance Jacobson
Seconded By: Duane Whyte
RESOLVED that the Town of Swan River Cemetery Policy be amended to include maximum dimensions for monuments and bases as per Schedule "A" attached.
Carried
6.3 Traffic Paint
Resolution No: 2016.246
Moved By: Duane Whyte
Seconded By: Jason Sakal
RESOLVED that traffic paint be purchased from Northern Specialties Ltd as per the summary attached as Schedule "A".
Carried
7.  Reports
7.1 Superintendent of Works Report
Resolution No: 2016.247
Moved By: David Moriaux
Seconded By: Lance Jacobson
RESOLVED that the Superintendent of Works report be received.
Carried
7.2 Handi Van April 2016 Report
Resolution No: 2016.248
Moved By: Duane Whyte
Seconded By: Jason Sakal
RESOLVED that the Handi Van Report for April, 2016 be received.
Carried
7.3 Administration Meeting Minutes
7.4 Council Member Reports
8.  Other Resolutions
8.1 To authorize union leave
Resolution No: 2016.249
Moved By: Jason Sakal
Seconded By: Duane Whyte
RESOLVED that Lisa Zastre, be authorized to attend the CUPE Annual Manitoba Summer School being held May 29th, 2016 to June 2nd, 2016 in Russell, Manitoba under the conditions stated in Section 15.04 of the current collective agreement between CUPE Local 851 and the Town of Swan River.
Carried
8.2 to receive letter of retirement
Resolution No: 2016.250
Moved By: Jason Sakal
Seconded By: Duane Whyte
RESOLVED that the letter of resignation (attached as Schedule "A") submitted by Lorie Wowchuk be received with regrets.
Carried
8.3 to authorize attendance at The Progressive Discipline Seminar
Resolution No: 2016.251
Moved By: Duane Whyte
Seconded By: Jason Sakal
RESOLVED that Julie Fothergill, Patti Henkelman and Derek Poole be authorized to attend the Progressive Discipline Seminar being held in Brandon, MB on June 8th, 2016.
Carried
8.4 to approve accounts
Resolution No: 2016.252
Moved By: Jason Sakal
Seconded By: Duane Whyte
RESOLVED that the accounts as follows be hereby approved for payment:
(1) General Accounts from Cheque No.18667 to No.18738 for a total of $269,518.63.
(2) Payroll Account from Cheque No. 3771 to No. 3777 for a total of $104,072.94.                   
Carried
8.5 Building Permits
Resolution No: 2016.253
Moved By: Duane Whyte
Seconded By: Jason Sakal
RESOLVED that the following Building Permit Applications be received:
11/16 429 – 13th Ave N Renovation 
12/16 523 – 3rd Ave S Fence 
13/16 523 – 3rd Ave S Demo 
14/16 452 – Currie Rd Sign 
15/16 415 – 11th Ave S Deck 
16/16 456 – Dixie Rd Renovation 
17/16 456 – Dixie Rd Fence 
18/16 308 – 12th Ave S Garage 
19/16  – Lot 2 Plan 54719 RTM House 
20/16 – 406 7th Ave N Door 
Carried
8.6 MS Awareness Month Proclamation
Resolution No: 2016.254
Moved By: Duane Whyte
Seconded By: Jason Sakal
WHEREAS MS is a chronic, often disabling neurological disease affecting an estimated 3,500 Manitobans; and
WHEREAS symptoms of MS vary widely and may lead to problems with numbness, coordination, vision and speech, as well as extreme fatigue and event paralysis; and
WHEREAS there is no known cause of, or cure for, MS; and
WHEREAS the MS Society of Canada, founded in 1948, is the only voluntary organization in Canada that supports both MS research and services for people with MS and for their families; and
WHEREAS the MS Society of Canada has provided more than $80 million for MS research during the past 50 years, as well as a wide range of programs, services and social action for people with MS; and
WHEREAS the Parkland-Northman Chapter of the MS Society, as part of the Manitoba Division, serves people affected by MS throughout the Parkland-Northman Region.
NOW THEREFORE, I, Glen McKenzie, Mayor of the Town of Swan River in the Province of Manitoba, DO HEREBY proclaim the month of May 2016 as
"MULTIPLE SCLEROSIS AWARENESS MONTH"
in the Town of Swan River.
Carried
8.7 Add invoices to taxes
Resolution No: 2016.255
Moved By: Lance Jacobson
Seconded By: Duane Whyte
RESOLVED that the following offence notices be added to taxes:
Roll # 146700.000 Offence #31   
Roll # 223400.000 Offence #29  
Roll # 110200.000 Offence #28 
Roll # 110200.000 Offence #30  
Carried
8.8 To authorize repair of separation dyke at the lagoon
Resolution No: 2016.256
Moved By: David Moriaux
Seconded By: Lance Jacobson
RESOLVED that the Superintendent of Works be authorized to proceed with an immediate repair of the separation dyke at the lagoon.
Carried
9.  Unfinished Business
9.1 Printer/Photocopier Lease
Resolution No: 2016.257
Moved By: Duane Whyte
Seconded By: Jason Sakal
RESOLVED that the Chief Administrative Officer be authorized to sign the 3 year lease agreement for the Ricoh Printer/Photocopier.
Carried
9.2 2016 Draft Budget
10.  In Camera
Resolution No: 2016.258
Moved By: David Moriaux
Seconded By: Lance Jacobson
RESOLVED that, pursuant to Section 152(3) of the Municipal Act, Council go into Committee and close the meeting to the public.
Carried
11.  Out of Camera
Resolution No: 2016.259
Moved By: Lance Jacobson
Seconded By: David Moriaux
RESOLVED that pursuant to Sections 152(4) of the Municipal Act this meeting be reopened to the public.
Carried
12.  Adjournment
Resolution No: 2016.260
Moved By: David Moriaux
Seconded By: Lance Jacobson
RESOLVED that this regular Meeting of Council now adjourn.
Carried