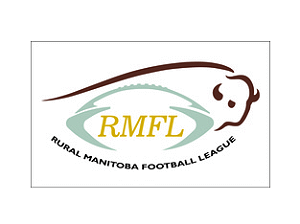 Rural Manitoba Football League Media Release |
We are only a couple days away from the annual Rural Manitoba Football League All-Star game where the North All-Stars team made up of players from the Swan Valley Tigers, Dauphin Clippers, East Parkland Warriors and the Neepawa Tigers will face the South Team All-Stars made up of players from the Moosomin Generals, Parkwest Outlaws, Southwest Sabres, and Virden Golden bears. The game is set to take place at Investors Group Field in Winnipeg at 10am on Saturday May 28, 2016. Admission is $10.
Unlike other Senior Bowls this game features players from Grade 9 through Grade 12. The teams are made up from players nominated by their teams as All-stars and league award nominees. It is a great opportunity for the players to show scouts and fans that there is a lot of talented football players in the Rural area both in Manitoba and Saskatchewan.
The RMFL plays 9-man football throughout the year, but in order to show more talent on the field and give the coaches and scouts something to compare to on their current teams, the all-star game is played in the 12 man format. "That is the most challenging thing" said North Head Coach Justin Petelski, "putting in a 12 man offence and going over different schemes with the defence. We have a talented group of kids, they will be ready for the game."