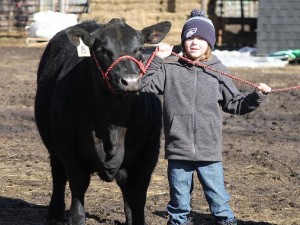 Submitted by:
Angela Mullin |
My name is Nate Immerkar. I am 10 years old. This is my 3rd year in 4h. I have a Black Angus steer. His name is Cooper.
When not doing 4-H I can be found between the pipes stopping pucks.

Support the Future Farmers of the Valley at the Swan Valley 4H Beef Show and Sale on May 28, 2016 at Valley Livestock.
Stay for Supper after the sale, everyone is welcome!