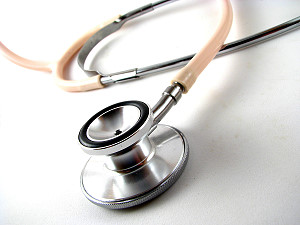 ValleyBiz Story |
Nobody likes to wait.
When you need to schedule a medical appointment, having to wait several weeks before you are able to see a doctor can be especially frustrating.

The Swan Valley Primary Care Centre (PCC) recently answered some questions regarding the causes behind scheduling delays and how appointment availability can be improved.
Missed Appointments
Since the opening of the Primary Care Centre in July 2015, there have been close to 500 no show appointments documented on file. "When we schedule appointments, we set aside time and professional resources to meet the individual needs of our patients, including time for a one-on-one consultation." said Leisa Lukie, Primary Care Practice Supervisor for the PCC. "When a patient fails to show up for an appointment, our valuable resources are idle. More importantly, a patient care opportunity is missed." added Lukie.
When a patient must miss an appointment due to unforeseen circumstances or a scheduling conflict beyond his or her control, they are asked to call the PCC to cancel their appointment as soon as possible. This allows the PCC to serve another patient waiting on the cancellation list.
Physician Availability
In addition to seeing patients in the clinic, new physicians also have responsibilities at the hospital for emergency room coverage, dialysis, chemotherapy and in hospital care. The Swan Valley is still in the process of establishing a full complement of physicians to cover all of these responsibilities but there are a number of doctors who are currently accepting new patients. Appointments can be made by contacting the PCC.
- Dr. Leah Koetting joined the clinic on February 1st. Starting on May 24th, she will be practicing permanently within the clinic. Appointments are available from 8:30-12:30, Monday to Friday.
- Dr. Tyler Burnside will start practicing within the clinic on July 11, 2016. Appointments are available from 9:00-4:00, Monday to Friday.
- The PCC indicated another locum physician is expected to complete a term at the clinic later this year.
Physician Training
Several of the new physicians have also been completing advanced training to expand the level of service they are able to provide to the community. While this is extremely important for the future of healthcare in the Swan Valley, it also results in some delays in appointment availability during the training period.
Dr. Fine has supplied the following statement regarding her current practice:
"I am happy to announce that I have been accepted to the General Practitioner surgery program in Prince Albert, SK. The program is tailored to family doctors providing surgical services in rural communities to allow patients to receive care closer to home. Graduates are trained in essential obstetrics services like caesarean sections, difficult deliveries, and minor procedures like appendix removal and colonoscopies. After the yearlong program, I hope to begin performing some procedures here in Swan River, providing the town accommodates the necessary equipment and support for this enhanced level of care.
I will be accepting appointments until the end of June. I look forward to developing new skills to better serve my patients and the community at large."
Conclusion
More physicians are scheduled to join the PCC over the next few years. As these physicians arrive and existing physicians complete their training, availability of appointments will continue to improve along with the level of medical care available in the Swan Valley. In the meantime, showing up for scheduled appointments and, when required, cancelling them as soon as possible can help increase the number of available appointments for everyone. Having your name added to the cancellation list could also have you seeing a physician sooner.