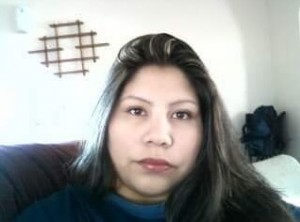 RCMP Media Release |
The Swan River RCMP is renewing their request for the public's assistance in locating Lorlene BONE.
Lorlene was last seen on February 29, 2016 in Sapotaweyak Cree Nation.

The RCMP has been actively searching for Lorlene since being notified and is concerned for her safety as she has made no contact with her family or friends since her disappearance.
Lorlene BONE, 31, is described as aboriginal, 5'5", 155 lbs, brown eyes and black hair, possibly dyed red/ blond . She was last seen wearing a blue hoodie.
The RCMP reminds the public that there is no detail too small to share with investigators. Even a single piece of new information could be crucial in locating Lorlene.
If anyone has come into contact or has information about Lorlene, they are asked to contact the Swan River RCMP at 204-734-4686, or call Manitoba Crime Stoppers anonymously at 1-800-222-8477, submit a secure tip online at www.manitobacrimestoppers.com or text "TIPMAN" plus your message to CRIMES (274637).