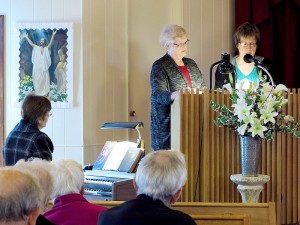 Submitted by June Jamieson |
A good crowd came together at the Seventh-day Adventist Church on Sunday evening, March 20, 2016 for its annual Hymn Sing.

Click any picture for a larger version.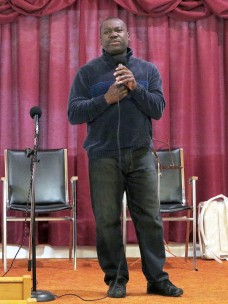 The opportunity to sing together and to listen to special selections performed by some of the guests was enjoyed by all. Pastor Harwood also presented a message on Jesus' parable of the sower.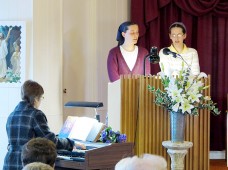 A light lunch and a time of fellowship followed in the basement.