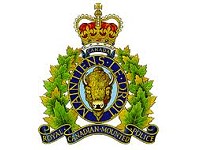 RCMP Media Release |
On March 9, 2016 at around 11:00 pm, Swan River RCMP were notified that Lorlene BONE, a 31 year-old female, had gone missing from Wuskwi Sipihk First Nation.

The investigation has determined that Lorlene was last seen on February 29, 2016 in Sapotaweyak Cree Nation. Police are concerned for her safety and are seeking the public's assistance for information leading to her whereabouts.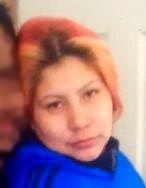 Lorlene BONE is described as aboriginal, 5'5", 155 lbs, brown eyes and black hair, possibly dyed red/ blond . She was last seen wearing a blue hoodie.
"Our officers have been actively searching for Lorlene since being notified of her disappearance and continue in their efforts." said Sgt. Bert Paquet of the Manitoba RCMP. "We are asking the public for help as even a single piece of new information could be crucial in locating Lorlene."
Updated March 17, 2016 to correct location names.
If you have any information, please contact the Swan River RCMP at 204-734-4686, or call Manitoba Crime Stoppers anonymously at 1-800-222-8477, submit a secure tip online at www.manitobacrimestoppers.com or text "TIPMAN" plus your message to CRIMES (274637).