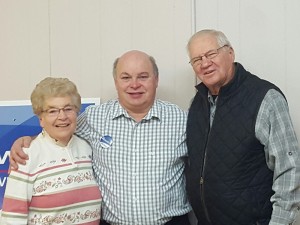 Submitted by:
Jason Delaurier |
The Rick Wowchuk Campaign had an awesome turnout this past Saturday morning morning (March 5, 2016) at their Pancake Breakfast fundraiser at the Elk's Hall.

Click any picture for a larger version.
Thank you so much to the 175 plus friends and supporters. Their support is truly appreciated.
People from all over the constituency were able to share their concerns and ideas with Rick over delicious pancakes and sausages. The room was filled with excitement for the future of a better Manitoba.