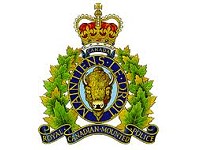 RCMP Media Release |
Theft of prescription drugs prompt warning
On February 18, 2016 just before 6:00 pm, police officers executed a search warrant at a residence on Centennial Drive in Swan River.

The warrant to search had been obtained following an active investigation into the earlier break and enter and theft of prescription drugs from a Swan River drug store.
Investigators are confident that the majority of the prescription drugs and stolen items have been recovered. Two suspects, a 32 year-old female and a 34 year-old male from Swan River have been arrested and remain in custody while charges are being finalized.
"The quick recovery of potentially lethal prescription drugs was the outmost priority for our officers." said Sgt. Bert Paquet of the Manitoba RCMP. "While we believe most of the drugs have been recovered, our safety message does not change; the intentional use of non prescribed drugs can be lethal."
The investigation continues.