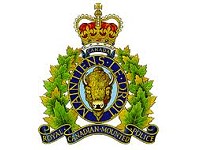 RCMP Media Release |
On February 18, 2016, at approximately 9:00 am, Swan River RCMP were notified of a break and enter that had occurred overnight at a drug store in Swan River.

Officers attended the location and were able to confirm that entry had been gained into the business. The suspects stole an undisclosed amount of prescription drugs, including fentanyl.
Officers have arrested a local male in connection with this case and are continuing their investigation.
The Manitoba RCMP wants to warn residents of Swan River and surrounding areas of a potential influx of illicit prescription drugs in the community.
Intentionally taking medication that is not prescribed can be dangerous, cause unpredictable side effects and can lead to an overdose and death.
The Manitoba RCMP is especially concerned that fentanyl was also taken. Fentanyl is a highly potent and addictive synthetic analgesic that is estimated to be up to 100 times more potent than morphine. The effects of fentanyl are potentially lethal when mixed with other drugs.