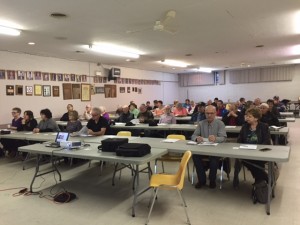 Submitted by:
Beverley Leach |
On February 9, 2016 nearly fifty people attended the Seniors Financial Literacy presentation held on hosted by Services to Seniors and sponsored by Community Futures Parkland.

Click any picture for a larger version.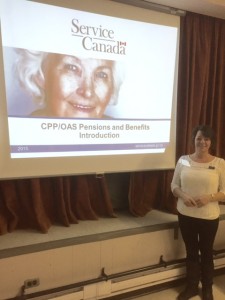 Lynn, Citizen Service Specialist with Service Canada, explained to those present the features and benefits available through Service Canada programs.
The Canada Pension Plan and Old Age Security requirements and benefits were presented and questions were answered.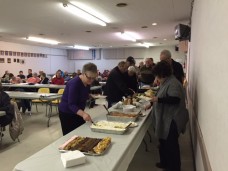 A delicious lunch was served by Verneece Eggie, after which Diane Sylvester, Board Chair of Services to Seniors, introduced the guest speaker.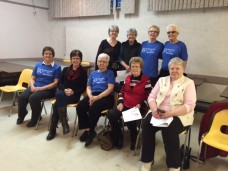 Members of the Board and Resource Coordinator Kay Markle were pleased with the very apparent interest in the topic and would like to thank those who made it possible.