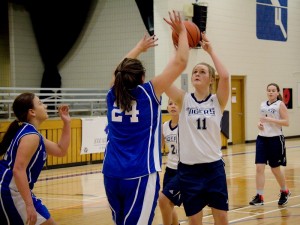 Submitted by:
Janet White-Riddell |
The Swan Valley Tigers Varsity Girls Basketball team hosted the 2nd annual Swan Valley Credit Union Classic tournament on Friday and Saturday, January 29 and 30, 2016.

Click any picture for a larger version.

Five teams out of town teams participated and our home team made it to the finals against Gilbert Plains.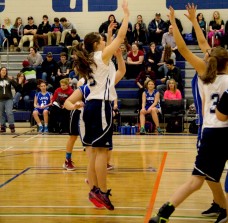 They played well and fought back
from a 28 point deficit, but lost by
six points.
The final score was 51 to 45.
The team will travel to Winnipeg next weekend for another tournament.