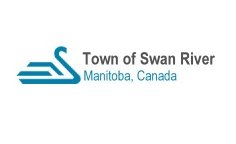 Town of Swan River Meeting Minutes 15/12/2015 – Regular Council Meeting – 7:30 pm
 
1.  Call to order
2.  Adoption of Agenda
Resolution No: 1
Moved By: David Moriaux
Seconded By: Jason Delaurier
RESOLVED that the Agenda for the December 15th, 2015 regular meeting of Council be received.
Carried
3.  Adoption of Minutes
Resolution No: 2
Moved By: Jason Delaurier
Seconded By: David Moriaux
RESOLVED that the minutes of the December 1st, 2015 regular meeting of Council be adopted as received.
Carried
4.  Delegations and Hearings
4.1 Swan Valley Historical Museum – Neil Brown
Neil Brown presented the 2016 annual budget for the museum and Mayor McKenzie presented the $4,000 grant cheque.  They are in need of a promoter and volunteers for the museum to help out with the day to day tasks.  There are 40 volunteers that come out to help with the harvest festival. 
4.2 RCMP Report – Cpl. Ross Hannah
173 incidents occured in November.  Positive feedback on the foot patrol.  Cpl. Hannah was thanked by Council for assisting the Town's by-law enforcement officer by providing information to him.  
5.  Correspondence
5.1 Swan Valley Heath Facilities Foundation Meeting Information
5.2 Economic Development Conference Information
5.3 Investors Group re: Water/Sewer By-Laws
5.4 AMM and MMAA re: Fire Protection Services in Manitoba
5.5 Assessment Branch – Assessment Changes to Ag Society Property
Resolution No: 3
Moved By: Lance Jacobson
Seconded By: Jason Delaurier
RESOLVED that the assessment alterations as listed by Manitoba Local Government Assessment Services dated December 7, 2015 be made to the 2015 Tax Roll and the 2016 Tax Roll under the authority of Section 300(6) and 326 of The Municipal Act.
Carried
6.  Unfinished Business
7.  Reports
7.1 Superintendent of Works Report
Resolution No: 4
Moved By: Jason Delaurier
Seconded By: David Moriaux
RESOLVED that the Superintendent of Works report be received.
Carried
7.2 By-Law Enforcement Officer Report
Resolution No: 5
Moved By: Duane Whyte
Seconded By: Jason Sakal
RESOLVED that the November 2015 By-Law Enforcement Officer report be received.
Carried
7.3 Swan River Fire Department November 2015 Call Report
Resolution No: 6
Moved By: Jason Sakal
Seconded By: Duane Whyte
RESOLVED that the Swan River Fire Department November 2015 Call Report be received.
Carried
7.4 Swan Valley Settlement Services November 2015 Report
Resolution No: 7
Moved By: Duane Whyte
Seconded By: Jason Sakal
RESOLVED that the Swan Valley Settlement Services November 2015 report be received.
Carried
7.5 Administration Meeting Minutes
8.  Other resolutions
8.1 to authorize attendance at the MWWA Conference and Tradeshow
Resolution No: 8
Moved By: Duane Whyte
Seconded By: Jason Sakal
RESOLVED that Derek Poole, Paul Klein and Matt Leslie be authorized to attend the MWWA Conference and Tradeshow being held in Winnipeg, Manitoba from January 31st to February 3rd, 2016.
Carried
8.2 To approve the 2016 Schedule of Fees, Rates and Prices
Resolution No: 9
Moved By: Lance Jacobson
Seconded By: Jason Delaurier
RESOLVED that the 2016 Schedule of Fees, Rates and Prices be approved.
Carried
8.3 To approve the 2016 Cemetery Rates
8.4 Swan Valley Emergency Measures District 2015 Membership Fees
Resolution No: 10
Moved By: David Moriaux
Seconded By: Jason Delaurier
RESOLVED that the 2015 annual membership with the Swan Valley Emergency Measures District in the amount of $5407.00 be approved for payment.
Carried
8.5 Parkland Tourism 2016 Membership
Resolution No: 11
Moved By: Jason Sakal
Seconded By: Lance Jacobson
RESOLVED that the 2016 annual membership with Parkland Tourism in the amount of $1300.00 be approved for payment.
Carried
8.6 To approve the hiring of Aquatic Centre employees
Resolution No: 12
Moved By: Duane Whyte
Seconded By: Jason Sakal
RESOLVED that Crystal Kublick and Kendra Thiessen be hired as  casual Customer Service Representatives and Josh Steen and Brooklynn Makasoff be hired as part-time lifeguard/instructors for the Swan Valley Credit Union Aquatic Centre effective December 9th, 2015.
Carried
8.7 to approve building permits
Resolution No: 13
Moved By: Duane Whyte
Seconded By: Jason Sakal
RESOLVED that the following Building Permit Applications be received:
80/15 – 1350 2nd St S – Renovation    
81/15 – 335 Crescent Dr – Renovation       
Carried
8.8 Add invoices to taxes
Resolution No: 14
Moved By: Jason Sakal
Seconded By: Lance Jacobson
RESOLVED that the following Invoices be added to taxes.
 Roll # 216000.000 Inv # 10847 
 Roll # 20300.000  Inv #10902 
 Roll # 223400.000 Inv #10904 
 Roll # 48900.000 Inv # 10757      
Carried
8.9 Approve accounts
Resolution No: 15
Moved By: Jason Sakal
Seconded By: Duane Whyte
RESOLVED that the following accounts be approved for payment:
(1) General Accounts from Cheque No.17990 to No.18102 for a total of $331,505.81.
(2) Payroll Account from Cheque No. 3679 to No. 3698 for a total of $223,117.84.                   
Carried
9.  By-Laws
9.1 By-Law No. 17/2015 traffic control and parking – 2nd reading
Resolution No: 16
Moved By: Duane Whyte
Seconded By: Jason Sakal
RESOLVED that By-Law No. 17/2015 being a By-Law of the Town of Swan River providing for the control of traffic and parking of vehicles be read a second time.
Carried
9.2 By-Law No. 17/2015 traffic control and parking – 3rd reading
Resolution No: 17
Moved By: David Moriaux
Seconded By: Jason Delaurier
RESOLVED that By-Law No. 17/2015 being a By-Law of the Town of Swan River providing for the control of traffic and parking of vehicles be read a third time and be passed.
David Moriaux – yes
Duane Whyte – yes
Glen McKenzie – yes
Jason Sakal – yes
Jason Delaurier – yes
Lance Jacobson – yes 
Phylis Friesen – yes 
Carried
10.  Adjournment
Resolution No: 18
Moved By: David Moriaux
Seconded By: Jason Delaurier
RESOLVED that this regular Meeting of Council now adjourn.
Carried