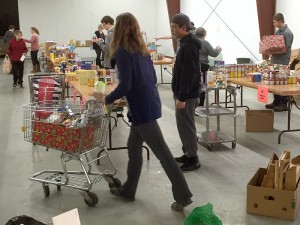 Submitted by:
Crystal Duchesne |
The Swan Valley Christmas Cheer Board once again coordinated the delivery of hampers to help share the holiday spirit with 44 families.

Click any picture for a larger version.
Many volunteers assisted in packaging the hampers, including students from Community Bible Fellowship, Riverdale and Swan Valley Regional Secondary School.
Town of Swan River helped deliver 44 hampers to families in the Swan Valley on December 18, 2015.