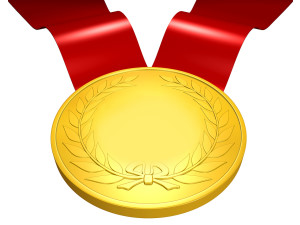 Submitted by:
Province of Manitoba |
Ten Grade 12 students from across the province are being recognized for outstanding contributions to healthy living in their communities, Premier Greg Selinger announced December 17 at the 2015 Premier's Healthy Living Award for Youth ceremony.
"It is truly uplifting to see so many young Manitobans, the future leaders of our province, involved in promoting healthy living in their schools and communities," said Premier Selinger. "Their achievements are impressive and I hope they will inspire Manitobans of all ages to adopt more active, healthy lifestyles."
The province received 40 applications from exceptional young Manitobans. This year's recipients represent the best from rural, northern and urban communities and were selected for being positive role models in promoting healthy lifestyles in one or more of the following areas:
• active living,
• healthy eating,
• healthy sexuality,
• mental health promotion,
• safety and injury prevention,
• substance use and addictions, and
• tobacco reduction.
"It is important to honour and acknowledge these youth, who are establishing a path to healthy living for all Manitobans to follow," said Healthy Living and Seniors Minister Deanne Crothers. "I would like to thank the recipients for their dedication and also their teachers and families for supporting them in their efforts."
The 2015 award recipients are:
• Andrena Bayer, Mel Johnson School, Frontier School Division;
• Chayce Osatchuk, Swan Valley Regional Secondary School,
Swan Valley School Division;
• Emma Gray, Erickson Collegiate, Rolling River School Division;
• Glenn Shatford, R. D. Parker Collegiate, School District of Mystery Lake;
• Jaiden (Buddy) Moise, Frontier Collegiate, Frontier School Division;
• Nina Lam, Fort Richmond Collegiate, Pembina Trails School Division;
• Samantha Geekie, Strathclair School, Park West School Division;
• Sarah Baldwin, West Kildonan Collegiate, Seven Oaks School Division;
• Tessa Clark, Morris School, Red River Valley School Division; and;
• Thomas (Tommy) Semchyshyn, St. Paul's High School, Catholic Schools.
Each recipient was presented with a congratulatory letter from the premier, a medal and a $500 bursary.