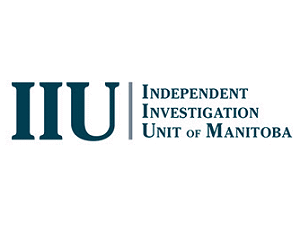 IIU Media Release |
The Independent Investigation Unit of Manitoba (IIU) is investigating the circumstances surrounding the arrest of a male in Swan River that resulted in internal injuries requiring hospitalization.

The RCMP has advised the IIU that officers responded to a complaint and went to the residence of a male suspect in Swan River on December 1, 2015. During his arrest, force was required to restrain and control him, resulting in internal injuries. The male was subsequently taken to the Dauphin Regional Health Centre and admitted for treatment and observation. No officers were injured.
The IIU was formally notified of this incident by the RCMP on December 1. Investigators were immediately deployed to Swan River to begin the investigation.
The IIU has assumed responsibility for this investigation in accordance with Section 66(1) of The Police Services Act. Its investigation will focus on the circumstances surrounding the conduct of the RCMP officers with the individual.
As the investigation is ongoing, no further details will be provided at this time.