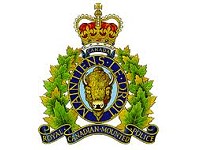 RCMP Media Release |
On November 23, 2015, at approximately 5:30 p.m., Swan River RCMP responded to a single vehicle rollover on Hwy 485 near Swan River, MB.

Initial investigation reveals the pickup truck was travelling westbound when it went off road into the ditch. The driver and lone occupant of the vehicle, a 33 year-old male from Kenville,MB, was pronounced deceased at the scene. He was not wearing a seatbelt.
A traffic analyst is assisting the ongoing investigation in order to establish all contributing factors to the collision.
No other details are available at this time.