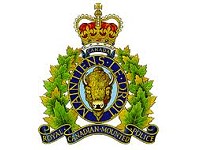 RCMP Media Release |
On October 25, 2015, just after 12:00 a.m., officers from the Dauphin Municipal RCMP received a report that three inmates had escaped from the Dauphin Correctional Centre in Dauphin, Manitoba.

Investigators learned that the three men had climbed over a fence and were last seen heading east. Moments later, investigators were notified of a break in to a garage at a nearby residence. Officers conducted a search of the area and within 30 minutes of the initial report, located and arrested one of the three escapees.
Around 3:30 a.m., the other two suspects were in custody after being arrested in the Swan River area by officers from the Swan River detachment.
Victor Norbert St. Paul, 27, from the Ebb and Flow First Nation, Chad Robert Woods, 23, from the Crane River First Nation, David Harvey Barker, 21, from the Shoal River Indian Reserve, have each been charged with Escape Custody.