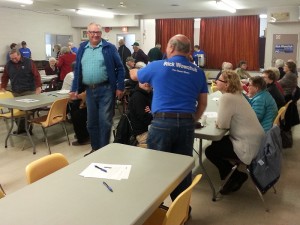 Submitted by:
Jason Delaurier |
On Saturday Morning, October 17, 2015 a campaign pancake breakfast was held by the campaign team for Progressive Conservative Candidate Rick Wowchuk.

Click any picture for a larger version.
Pancakes and Sausages were served up to a steady stream of local supporter all morning long. PC Candidate Rick Wowchuk took the opportunity to address the crowd at numerous times throughout the morning.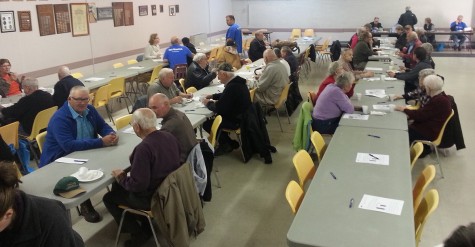 The Grey Cup Give-away Raffle was also drawn that morning with Vern Scouten claiming the top prize of an all expenses paid trip to the 2015 Grey Cup and Rob Scales receiving second prize of $1000 cash.