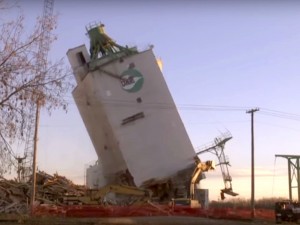 Submitted by:
Kevin Penner |
About half a dozen vehicles with spectators gathered to watch as the Cargill elevator at 303 4th Avenue South was demolished on Tuesday, October 21, 2015 just after 6pm.
The boom was simply spectacular!
The 10 second countdown starts at the 2 minute mark in the video, if you want to jump ahead to the action.