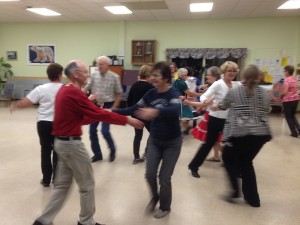 Submitted by:
Lloyd Gilchrist |
Laughter, music, and dancing abounded at the Swan River Senior Centre the last two Wednesday evenings.


Click any picture for a larger version.
On October 7 and 14, 2015 the Swan Valley Hoedowners hosted guest nights for anyone wanting to get a little experience learning the basics of square dancing.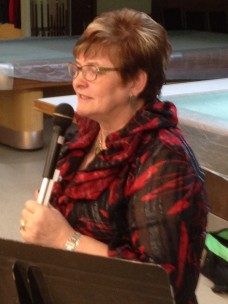 Interested people of all ages were introduced to various moves like do-si-do, right and left grand, weave the ring, left allemande, swing, promenade, and various other fun moves. On October 7, more than four squares of dancers were moving to the music and calls.
On October 14, three squares enjoyed an equally fun time learning from caller Linda Gilchrist (right) who instructed to very enjoyable musical patters and singing calls.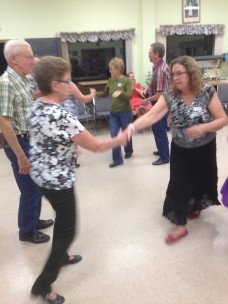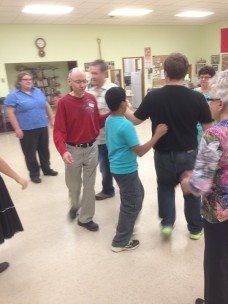 This last Wednesday was as extra special time as Hoedowners president Fay Perrin presented second year pins to eight dancers who joined last year and have returned for another year of fun.
Those people who are still interested in square dancing and couldn't make it to the guest nights are still welcome to attend. Drop into the Senior Centre any Wednesday evening at 7 p.m. or give Linda Gilchrist a call at 204-734-3950.