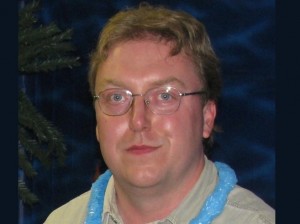 ValleyBiz Story |
In a failed attempt to control Neepawa Access Television (NACTV), Bill Gade has been removed as the Acting President of NACTV.
Gade was voted off the NACTV board at the NACTV AGM in Neepawa on October 14, 2015.
Above: Bill Gade | Photo by permission (Neepawa Press)
As many as 75 community members attended the AGM in Neepawa on October 14, 2015 to show support for NACTV. Sources say the crowd erupted into applause when Gade was ultimately kicked off the board.
The move did not come without consequence for the NACTV organization as, following the meeting, Gade removed equipment from the TV station, physically cut the phone lines, took control of the organization's websites and redirected NACTV's phone numbers to his own business, 83 North.
Gade then attacked one of NACTV's main fundraising initiatives, Bigger Bingo, announcing on all CJ Radio stations (CJ104 in Swan River, CJ97 in Neepawa, CJ107 in Gimli and CJ103 in Virden) that, "Due to non-compliance of the producers of Bigger Bingo with the rules of the Liquor and Gaming Authority of Manitoba, the Bigger Bingo program has been suspended by CJ Radio." Gade also instructed players to return their cards for a full refund.
The Liquor and Gaming Authority of Manitoba (LGA) has advised that the license for Bigger Bingo has not been suspended. The LGA did express serious concern with Gade's announcement, which is now under investigation.
NACTV has confirmed that Bigger Bingo will resume as soon as they can re-establish the necessary infrastructure. "We are going to come out of this bigger and better and stronger than ever." said a spokesperson for NACTV "We have had more people come forward to volunteer their time and energy and money." Donations have already started to come in to help NACTV get back on their feet.