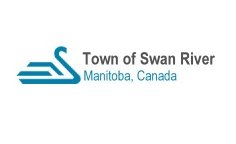 The Council of the Town of Swan River met on Tuesday, October 6th, 2015, at 7:30 p.m. in the Town Council Chambers with Mayor McKenzie presiding and Councilor's, Jacobson, Moriaux, Friesen, Whyte, Delaurier & Sakal present.
Delegations:
1. Fire Department
The members were unable to attend.
2. Ag Society – Hayden Rooks and Three Members
Presented some concerns about taxes etc. Will meet with a Committee of Council to discuss these concerns.
Public Hearings
1. By-Law No. 10/2015 – Amendments to Zoning By-Law No. 9/2004
a. No persons attended.
2. Conditional Use Application No. 1/2015 to allow a Residential Care Facility to be operated at 319 Centennial Dr S.
a. One person attended hearing, asked questions, no objections.
Minutes:
1. RESOLVED that the minutes of the September 15th, 2015 regular meeting of Council be adopted as received.
Carried:
2. RESOLVED that the amended Agenda for the October 6th, 2015 regular meeting of Council be received.
Carried:
3. RESOLVED that the following receivables be added to taxes:
Roll #52100.000 – Inv 10479 – $61.50
Roll #94500.000 - Inv 10480 – $307.50
Carried:
4. RESOLVED that the financing quote (by way of Bankers Acceptance SWAP) for the Richardson Recreation & Wellness Centre, submitted by The Toronto-Dominion Bank and dated August 30th, 2015 be accepted.
FURTHER BE IT RESOLVED that the Mayor and Chief Administrative Officer be authorized to sign the financing agreements on behalf of the Town of Swan River.
Carried:
5. WHEREAS the Manitoba Wildlife Federation (MWF) has presented that night lighting is a dangerous hunting practice;
THEREFORE BE IT RESOLVED that the Town of Swan River support the MWF in lobbying Manitoba Conservation to ban all night lighting within the Province of Manitoba.
Carried:
6. RESOLVED that the Conditional Use Application No. 1/2015 by Christians of Evangelical Faith of Canada to allow a Residential Care Facility to be operated at Lot 52 Plan 1017 DLTO (319 Centennial Drive South) be approved.
Carried:
7. RESOLVED that the Swan Valley Settlement Services August/September 2015 Report be received.
Carried:
8. RESOLVED that the Swan River Fire Department September 2015 Call Report be received.
Carried:
9. RESOLVED that the Superintendent of Works Report be received.
Carried:
10. RESOLVED that the Request/Concern Report for September 2015 be received.
Carried:
11. RESOLVED that By-Law No. 10/2015 being a By-law of the Town of Swan River to amend the Town of Swan River Zoning By-Law No. 9/2004 as follows:
1. To amend TABLE 3-1: RESIDENTIAL USE TABLE to allow for Secondary Suites as Permitted uses in the RT & RM zones and as Conditional Uses in the RS-U, RS-5 & RS-6 zones;
2. To amend PART 3: RESIDENTIAL ZONES, Section 3.2.3 Accessory Buildings and Used to add SECONDARY SUITE REGULATIONS;
3. To amend PART 7: GENERAL PROVISIONS, Section 7.9 to add the words Secondary Suite (BASEMENT DWELLING/SECONDARY SUTE);
4. To amend PART11: DEFINITIONS to include "Dwelling, Secondary Suite, Attached and Dwelling Secondary Suite Detached";
Be read a second time.
Carried:
12. RESOLVED that By-Law No. 10/2015 being a By-law of the Town of Swan River to amend the Town of Swan River Zoning By-Law No. 9/2004 as follows:
1. To amend TABLE 3-1: RESIDENTIAL USE TABLE to allow for Secondary Suites as Permitted uses in the RT & RM zones and as Conditional Uses in the RS-U, RS-5 & RS-6 zones;
2. To amend PART 3: RESIDENTIAL ZONES, Section 3.2.3 Accessory Buildings and Used to add SECONDARY SUITE REGULATIONS;
3. To amend PART 7: GENERAL PROVISIONS, Section 7.9 to add the words Secondary Suite (BASEMENT DWELLING/SECONDARY SUTE);
4. To amend PART11: DEFINITIONS to include "Dwelling, Secondary Suite, Attached and Dwelling Secondary Suite Detached";
Be read a third time and be passed.
Glen McKenzie Yes
David Moriaux Yes
Phylis Friesen Yes
Jason Delaurier Yes
Lance Jacobson Yes
Jason Sakal Yes
Duane Whyte Yes
Carried:
13. RESOLVED that the following Building Permit Applications be received:
59/15 – 444 Kelsey Dr – Fence
60/15 – Lot2/3 Blk 6 Pl 34106 – Demo
61/15 – 473 Westwood Rd – Renovation
62/15 – 540 Specht Rd – New House
63/15 – 410 2nd St N – Signs
64/15 - 428 9th Ave N – Shed
65/15 – 212 7th Ave N – Garage
66/15 – 327 River Rd – Demo
Carried:
14. RESOLVED that the Handi Van Report for September 2015 be received.
Carried:
15. RESOLVED that Mayor Glen McKenzie and Chief Administrative Officer Julie Fothergill be authorized to sign the Swan Valley Municipal Airport Agreement with the Municipality of Minitonas-Bowsman, the Municipality of Swan Valley West, the Rural Municipality of Mountain and a Swan Valley Pilot Representative.
Carried:
16. RESOLVED that the Radar Speed Sign Report for September 2015 be received.
Carried:
17. RESOLVED that By-Law No. 12/2015 being a By-Law of the Town of Swan River providing for the control of traffic and parking of vehicles be read a second time.
Carried:
18. RESOLVED that By-Law No. 12/2015 being a By-Law of the Town of Swan River providing for the control of traffic and parking of vehicles be read a third time and be passed.
Glen McKenzie Yes
David Moriaux Yes
Phylis Friesen Yes
Jason Delaurier Yes
Lance Jacobson Yes
Jason Sakal Yes
Duane Whyte Yes
Carried:
19. RESOLVED that the Accounts as follows be hereby approved for payment:
1. General Accounts from Cheque No.17606 to No.17698 for a total of $289,793.97.
2. Payroll Account from Cheque No.3640 to No.3646 for a total of $101,125.64.
Carried:
20. RESOLVED that the Veterans Community Hall Manager's Report for September 2015 be received.
Carried:
21. RESOLVED that, pursuant to Section 152(3) of The Municipal Act, Council go into Committee and close the meeting to the public.
Carried:
22. RESOLVED that pursuant to Section 152(4) of The Municipal Act this meeting be reopened to the public.
Carried:
23. RESOLVED that Lot 6 Block 1 Plan 2315 located on Currie Road be sold for the price of $15,000 plus GST.
Carried:
24. RESOLVED that the property located at Lot 16 Special Plan 3211 DLTO – 703 Main Street be sold to Sapotaweyak Cree Nation Development Corporation for the sum of $100,000 plus GST.
FUTHER BE IT RESOLVED that a deposit of $10,000 is to be made to the Town of Swan River.
AND FURTHER BE IT RESOLVED that all existing structures be demolished before June 30th, 2016.
Carried:
25. RESOLVED that this regular Meeting of Council now adjourn.
Carried: