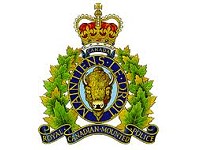 Swan River RCMP Report |
At about 3:15 am on October 11, 2015 a 911 dispatch came in for police, EMS and the Mafeking Fire Dept for a single vehicle collision. A grey Chev pick-up truck was found in the south ditch at the junction of Highway 10 and the Shoal River turn off.
Three (3) passengers were transported via ambulance to the Swan River hospital with non-life threatening injuries. The driver was unscathed. Alcohol related.
The 54 year old male driver from Swan River, MB received a 24 hour suspension. The police investigation continues.