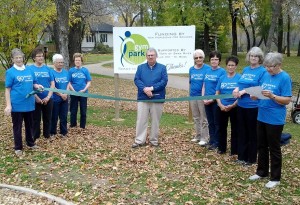 Submitted by:
Diane Sylvester |
Mayor Glen McKenzie cut the ribbon to officially open the Gym in the Park on Wednesday, October 7, 2015.

Click any picture for a larger version.
Service to Seniors Board President Diane Sylvester welcomed the public and acknowledged the assistance provided through the New Horizons grant, the donation of installation by Nelson Rusk and the town of Swan River for the location in the Park and for the labour provided.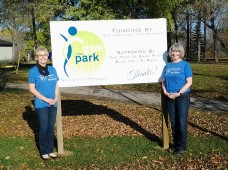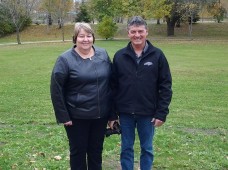 The gym is the result of true community effort, Coordinator Kay Markle and Bec Leach stand beside the sign prepared by Sign Here.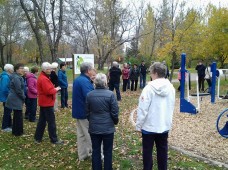 Following the ribbon cutting, those attending were able to try out the equipment.
The Board of Service to Seniors is delighted with the reception the equipment has received and pleased to have been a part of this undertaking!