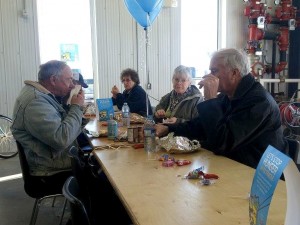 Submitted by:
Jackie Mayuk |
Ford and Free the Children are off to a terrific start to their 2015 We Scare Hunger campaign. To kick off a month of fundraising for the Swan Valley Food Bank, Formo Motors Ltd held a barbecue lunch Tuesday, October 6, 2015.
Click any picture for a larger version.
Formo staff and Swan Valley Food Bank members volunteered by cooking up dozens of hamburgers and hot dogs with all proceeds going to our local food bank.
Along with cash donations, many pounds of non-perishable food items were brought in, as Formo Motors aims to fill the box of a new F-150 with food for the cause.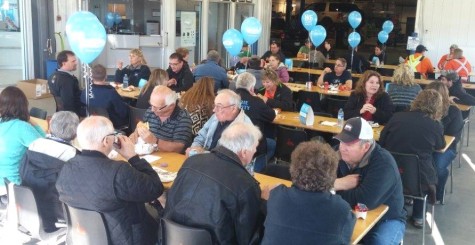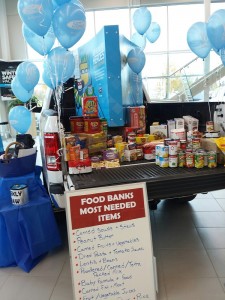 The efforts will continue throughout the month of October, with Formo Motors serving as a drop off location for food bank contributions.
Volunteers will be at local grocery stores during the month collecting donations, with all donors being eligible to enter weekly draws for some great prizes.
Bring your items anytime this month and help scare hunger away!