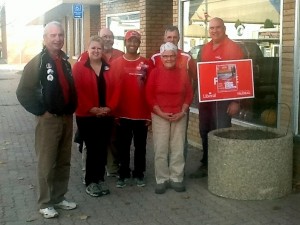 Submitted by:
Kevin Kirkpatrick |
On October 3, 2015 at the Swan Sports Lounge people from across the Valley met with Ray Piche, the Federal Liberal candidate, to raise their concerns and to find out where the Liberal Party stands on the issues that are important to them.
Photo by: Kevin Kirkpatrick.
Click any picture for a larger version.
Senior's issues, rural depopulation, infrastructure and small business concerns were only a few of the issues discussed at length.