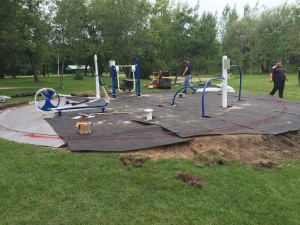 Submitted by: Bev Leach |
The Legion Park has one more option for those looking to stay fit while enjoying the outdoors.
Gym in the Park, a Service to Seniors project funded through the New Horizons for Seniors grant took shape last week in the Legion Park in Swan River.
Pictured above, the gym equipment from Blue Imp is being installed by Nelson Rusk and his crew. Click any picture for a larger version.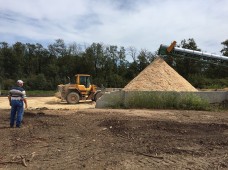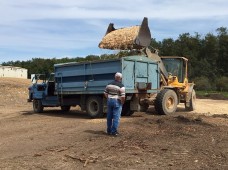 Service to Seniors volunteer Wilbert Schoenrath picked up the chips donated by Spruce Products.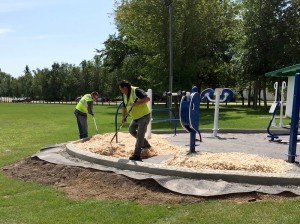 John Rooks from the Town of Swan River supervises the placement of the chips as town workers level the chips.
An official opening will take place later. Meanwhile, the public is welcome to enjoy this new facility.