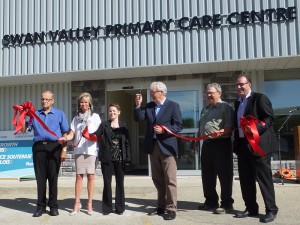 ValleyBiz Story |
The Grand Opening and ribbon cutting for the Swan Valley Primary Care Centre took place in Swan River on July 30, 2015. During the event, it was announced that an additional 5 new physicians will be joining the clinic.
Pictured above are Harry Showdra, Vice-Chair of Prairie Mountain Health Board, Penny Gilson, CEO of Prairie Mountain Health, Shauna Klekta, Economic Development Officer with Swan Valley RISE, Premier Greg Selinger, Mayor Glen McKenzie Chair of the the Swan Valley Health Facilities Foundation and MLA Ron Kostyshyn

This new clinic will be a one-stop shop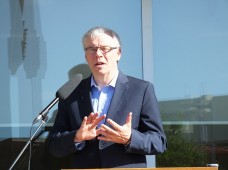 for quality primary health-care services offered by physicians, nurse practitioners and other regional health-care service providers," said Premier Selinger. "It will help these providers work as a team to ensure co-ordinated, high-quality health-care services for people in the region and encourage other health-care providers to come work and live in the community."
"We have maintained that the cornerstone to sustainable, quality health service delivery in Swan River is a solid primary care foundation.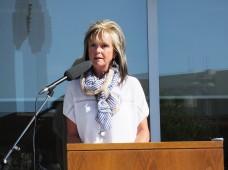 This primary care centre and the physicians and other health-care providers that will be responsible for service here and at the Swan Valley Health Centre will deliver that foundation," said Gilson, noting five new physicians have been recruited to the community to work in the clinic. "Based on this foundation and ongoing partnerships with key stakeholders, we are confident we will be able to enhance services available to the people of Swan River and the surrounding area."
Klekta attributed the project's success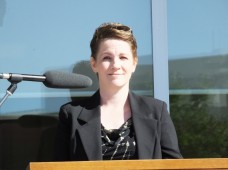 to the partnership between Swan Valley RISE, Prairie Mountain Health and the Provincial Government. "The scope of this Primary Care Centre is different than any of these partners envisioned on their own, but through open-minded collaboration, the result is an innovative solution that has made the Swan Valley a progressive and desirable practice location." said Klekta.
Since the commitment to establish the medical clinic, 8 physicians have been recruited to the Swan Valley. Over the next monthes, 5 new Manitoba Medical Graduates will be joining the two existing doctors at the clinic. The first of the 3 future physicians who had previously made commitments to the Swan Valley will start next year.