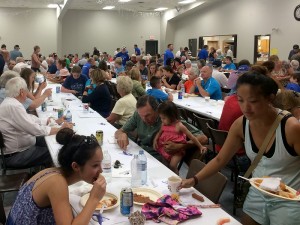 Submitted by:
Jennifer Simpson |
The St. Andrews United Church rodeo luncheon was the perfect place to get a great lunch, cool off and mingle with everyone after a fantastic parade!

Click on any picture for a larger version.
There were plenty of smiling faces and full stomachs!
Thank you to all of the volunteers who helped make this another successful luncheon and thanks to all those who came out and supported the United Church!
Have fun at the Northwest Roundup rodeo and we'll see you next year!