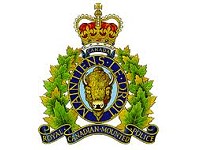 Swan River RCMP Release | The Swan River RCMP along with the assistance of MPI over the summer months will be checking vehicles at night time to see if the doors are locked. This initiative is being done to help combat vehicle related thefts (I.E. theft of personal belongings left in vehicles and stolen vehicles).
Over the last few summers, there has been an increase in vehicle thefts and items being stolen from vehicles. One of the main things noticed is that car doors are not being locked and or keys are being left in vehicles.
Swan River RCMP will be checking vehicles and if the doors are not locked, a flyer from MPI and a Swan River RCMP business card will be left inside of the vehicle. This will hopefully act as a reminder that your vehicle was not locked and it is a good idea to always lock your vehicle.
So if you see a MPI flyer with a Swan River RCMP business card in your vehicle, it means your vehicle was NOT locked.