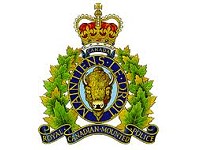 RCMP Media Release | On July 11, 2015, at approximately 5 pm, Swan River RCMP received a 911 call of a two vehicle collision on Hwy # 10, about 8 km east of Swan River. Police, Prairie Mountain EMS, and Minitonas Fire Dept attended the scene.
The initial investigation revealed that a 2014 Dodge Journey, had been stopped at a construction zone controlled by a flag person, when a second vehicle, a 2004 Pontiac Sunfire approached from the rear and collided with the rear end of the Dodge Journey. Alcohol is believed to be a contributing factor to this collision.
The driver of the Pontiac Sunfire was treated for minor injuries at the Swan River hospital. There were no other injuries reported.
DENNIS LANCE CHARTRAND (30 year-old), of Swan River, has been charged with:
Impaired Operation (by Alcohol) of Motor Vehicle Sec. 253(1)(a) CC
Impaired Operation over 80 mg% of Motor Vehicle Sec. 253(1)(b) CC
Fail to comply with an Undertaking Sec. 145(5.1) CC
CHARTAND has been remanded to appear in Dauphin Provincial Court, on July 14, 2015.
No other details are available at this time. Swan River RCMP continue to investigate.