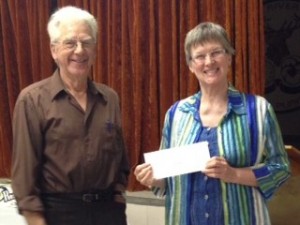 Submitted by:
Carla Dixon |
Association for Community Living – Swan River hosted their 54th Annual General Meeting on June 9, 2015 at the Elk's Hall in Swan River. Over 50 people were in attendance to enjoy a meal catered by Dianne Sims.
Click any picture for a larger version.
Greetings from the Town of Swan River, Municipality of Swan Valley West, and our MLA, Ron Kostyshyn were shared with everyone in attendance. June Mosiondz and Doreen Miles from Special Olympics, and Wayne Markle from the Swan River Lion's Club were present and offered words of support.
John Christensen (Board Chair) provided highlights from the past year as well as reviewing the organization's goals for the upcoming year.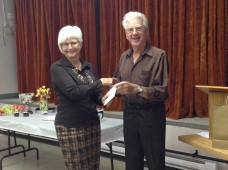 Eight ACL staff were recognized with "Years of Service" for 5, 10, 15 and 25 years. All staff employed at ACL Swan River were commended for their dedication and commitment to the individuals we support.
Our door prize winner was Marilyn Wyatt, she received a gift certificate provided by Lynn's Plants & Things of Benito.
Thank you to everyone who attended and made our AGM a success!!!!!