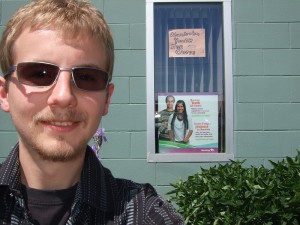 Submitted by:
Uriah Waldner |
The Manitoba Youth Job Centre has now been opened for nearly three weeks! Whaaat!
Registrations have already trickling in along with Job Orders already so don't hesitate to join in (employers or youth!).
Even if you're 12-16 don't think you're too young. Our centre offers, as it does every year, the Odd Job Squad to give younger youth a chance to get some work experience and to make some money.
Now I know School is still on but as it is winding down and HAY week (Hire A Youth Week, June 29 – July 12) is around the corner I encourage any youth who are looking for a summer job (casual, part-time, or full time) to come stop by. For those who don't know what HAY week is its a two week period where we at the MYJC encourage employers to look into the benefits of hiring a young person. Our centre also plans to hold numerous events during that time.
This jobs got two sides to it. Besides the Job referrals the Manitoba Youth Job centre offers coaching for youths and students on finding a job, resumes, and interviews. I myself have been crossing the valley visiting schools and businesses alike to raise awareness of the centre and have been doing classroom presentations. If anyone is interested in me doing a presentation on Employment, Resumes, Cover Letters, or Interviews for any youth give me a call and we'll see what we can arrange. Likewise feel free to drop in at my office (hours are 8:30-12:00 and then 12:45-4:30). No appointments necessary and hopefully I'll be there.
So that's what is new at the Manitoba Youth Job Centre. Any questions feel free to drop in to my office (120, 6th Street North in Swan River), or phone my office at 204-734-2009.