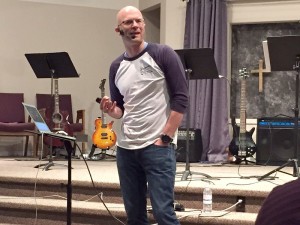 Submitted by:
Sid Koop |
Guest speaker, Sid Koop spent Friday evening, April 17,2015 speaking to over 100 youth and youth workers at CBF Church.
Youth came from all over the Parkland area to hear Sid.

Click any picture for a larger version.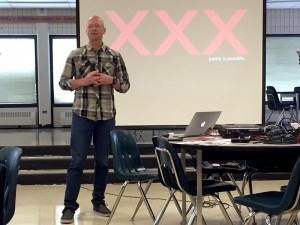 His topic was pornography and its prevalent destructiveness in today's culture.
Saturday morning, at the SVRSS cafeteria, Sid spoke, more directly, to concerned adults about the need to step up and do something to help our youth to avoid the addiction of pornography.
The Saturday morning event ended with a hands -on workshop led by Shawn Wiggins and Tracy Burick. Adults learned how to place parental controls on devices and why they need to have them.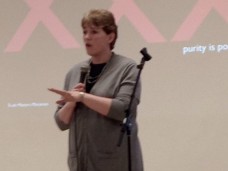 Videos of the event and materials handed out, are available through the coordinator, Tracy Burick