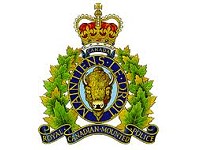 RCMP Media Release |
Matthew Stanley Cook (32 yr old, male) of Swan River, MB has been charged with Aggravated Assault & Fail to Comply with Probation Order in connection with the discovery of an injured man in a local business on February 14, 2015.
The victim, who appeared to have a puncture wound on the right side of his chest, was transported to a Winnipeg hospital where he was reported to be in stable condition.
The case has been remanded to Dauphin for February 17, 2015.